Going by the naming, the Google Pixel 3 XL is a bigger version of the
Google Pixel 3
with not much of an overall improvement. Nonetheless, the Google Pixel 3 XL sports a notch on top of the display, a bigger screen and a bigger battery. Besides that, the remainder of the specs remans the same as in the Google Pixel 3. Its predecessor was known for its powerful camera and according to Google, the Pixel 3 series is the best photography
smartphone
. Let's just jump right in and check out what the smartphone has in-store for us.
Google Pixel 3 XL Key Specs and Features
6.3-inch, P-OLED capacitive touchscreen, 1440 x 2960 pixels
Android 9.0 Pie
Octa-core Qualcomm Snapdragon 845 CPU with 4GB RAM
64GB/128GB built-in storage space with no support for expansion
A 12.2MP rear camera and a dual 8MP + 8MP front camera
4G LTE
Fingerprint reader (rear)
Qi wireless charging
IP68 water and dust certification
3, 430mAh non removable Li-ion battery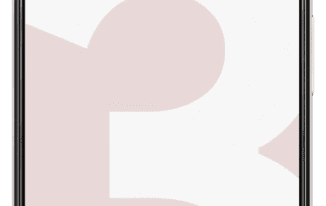 Design and Display
The Google Pixel 3 XL is not entirely modern in its design with its big notch and a bit thick bezels, although not as thick as the Pixel 2 XL of last year. There is the omission of audio jack on the smartphone meaning you'll have to make use of the USB Type-C port. You should also appreciate the speaker on both the bottom and top of the screen (surround sound). It is available in Clearly White, Just Black and Not Pink which is actually pink.
You are in for a treat with the display on the Google Pixel 3 XL which is quite crisp and punchy. If you're not a fan of the notch on the smartphone, you can always turn it off. The screen has a resolution of 1440 x 2960 pixels making the details on the smartphone appear vibrant and colourful. Unlike the timidly sized Pixel 3, the Pixel 3 XL goes bold with a 6.3-inch display.
Battery and Camera
Going by comparison, last year's Pixel 2 XL has a bigger battery but at the same time the new software on the smartphone might prove to be the difference. Anyways, the 3, 430mAh battery is enough for an average user till the end of the day. It will works with any Qi wireless charger and has fast charging
Expectations for the camera on this smartphone is nothing short of stellar considering how good the
Google Pixel 2
and
Pixel 2 XL
were in this area. Instead of having a dual rear camera which most times is the case, the Google Pixel 3 XL switched things up and comes with a dual front camera and just one rear camera. At the front, there are two 8MP camera one standard and the other has a wide angle lens. The rear, however, houses a single 12.2MP camera that delivers adjustable bokeh effect, impressive low light capture, blacked out background while the subject remains coloured feature and brightening of the picture while still retaining the original colour amongst other tweaks.
Hardware and Software
There's practically no difference between the Google Pixel 3 and Pixel 3 XL as regards the hardware and software. You'll find a Qualcomm Snapdragon 845 chipset and the arbitrary Adreno 630 GPU which is a top performer in the smartphone world. Like the ordinary model, it has 4GB RAM for multitasking and smooth operations while for storage there are 64GB and 128GB options available. Since there is no slot for a memory card you will have to be sure of the storage space you buy and besides they both run Android 9.0 Pie.
Google Pixel 3 XL Pricing and Availability
The smartphone is available for pre-order but will not be released until the 18th of this month or even farther in some regions. It'll cost about 327, 000 Naira ($899) for the 64GB variant and the128GB option goes for around 369, 000 Naira ($999).
Source:naijatechguide