Today Instagram has announced three new security-oriented features, in light of its recent
account hacking scandal
.
First off, an About This Account option will be available on every profile (once you tap on the three-dot menu). This will tell you things such as the date the account joined, the country where it's located, other accounts with shared followers, any username changes in the last year, and any ads it's currently running.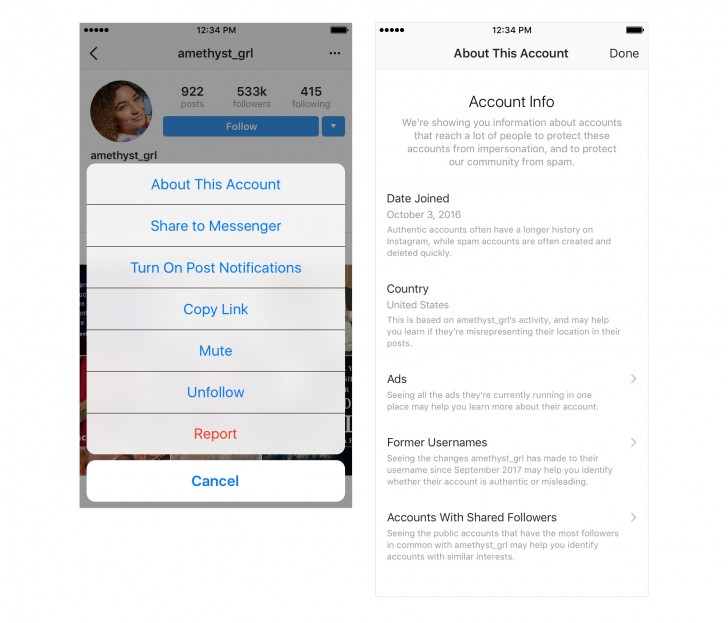 This should all help you realize which accounts belong to authentic individuals, and which are just fake news and/or spam bots. In September, people who have accounts with large followings can review the information in this section, before it becomes publicly available soon after.
Moreover, you can now request to become a verified account (and get that coveted blue badge next to your username). Just go to your profile, tap the menu icon, select Settings and then choose the option. This does not in any way guarantee that you will get verified, by the way.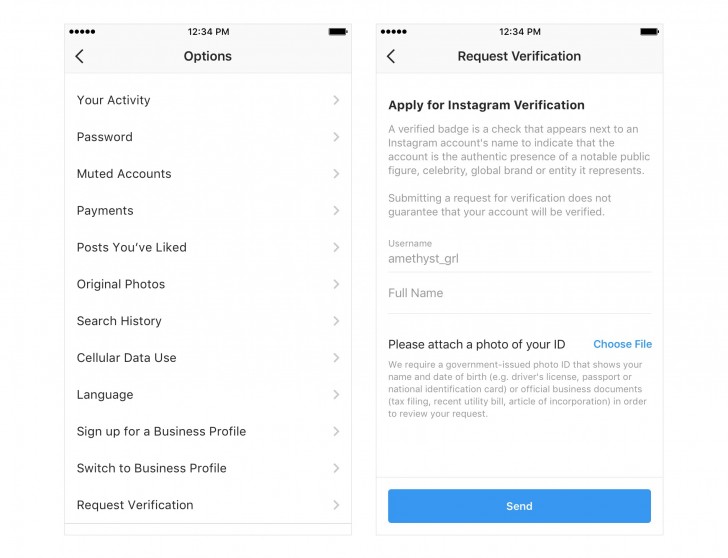 Also, you'll need to provide your account username, full name, and a copy of your legal or business ID. Keep in mind that this system is intended to streamline the verification process for accounts that reach large audiences, and not for every individual out there to get a blue badge.
Finally, you'll soon be able to use third-party apps for two-factor authentication when you log into your Instagram account. The rollout for this feature has begun already, and it should be out for everyone "in the coming weeks".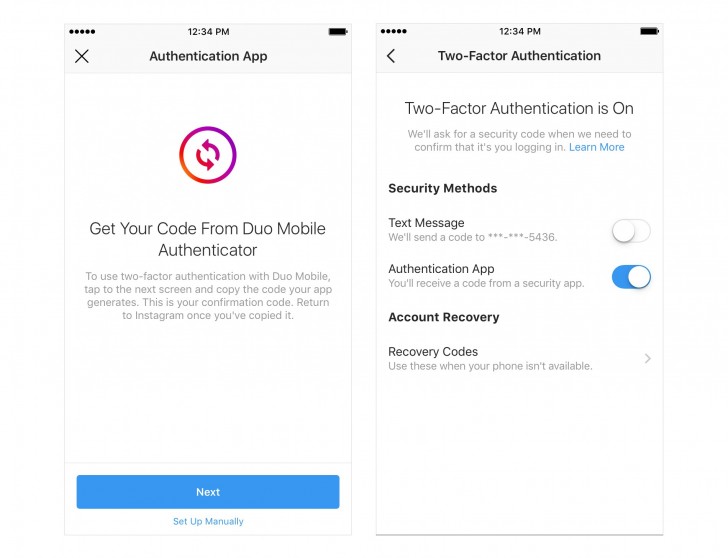 To use it, tap the menu icon, go to Settings, and choose Two-Factor Authentication. Then select Authentication App as your preferred method. If you already have such an app installed, Instagram will automatically find it and send a login code to it. Otherwise, you'll be sent to the App Store or Google Play to download the authenticator app of your choice.
Source:gsmarena