A special rugged phone, DOOGEE S70, has caught people's attention and aroused strong curiosity these days. Why is it special? The product orientation contributes:
DOOGEE S70
is not just an upgraded rugged phone, it's also a gaming smartphone!
This device should be the first combination of game phone and rugged phone in the world at present. DOOGEE S70 comes with a matching gamepad that makes the phone look more professional.
At the same time, promoted as " the coolest game phone", S70 not only dresses a cool appearance, but also indeed features exclusively designed cooling system to guarantee smooth gaming operating.
You can now subscribe for the DOOGEE S70 at Indiegogo with savings of up to 40% in price:
http://bit.ly/2Mv14fq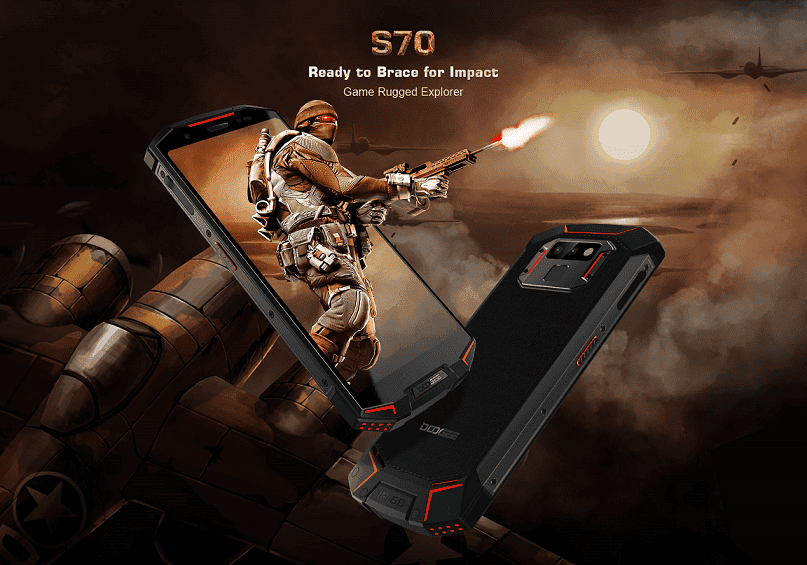 Gamepad in Place, DOOGEE G1
DOOGEE S70 is the world's first gaming rugged phone that combines entertainment with the outdoors.
Worthy of note and and a great differentiating factor of this model is the matching gamepad – DOOGEE G1, which connects to S70 via Bluetooth in seconds.
According to a DOOGEE Engineer, great care was put in the design and development of the DOOGEE G1, which has been in development since last year in order to perfectly match the S70 and make the game phone more professional and revolutionary.
That is true the gamepad offers responsive buttons, flowing lines, comfortable grip, smooth operation and accurate aim, being a good helper for the gamer. With the convenient joystick and multifunctional buttons, DOOGEE G1 turns a rugged phone into a superior game console.
DOOGEE G1 gamepad video on YouTube:
http://bit.ly/2vZ3Iko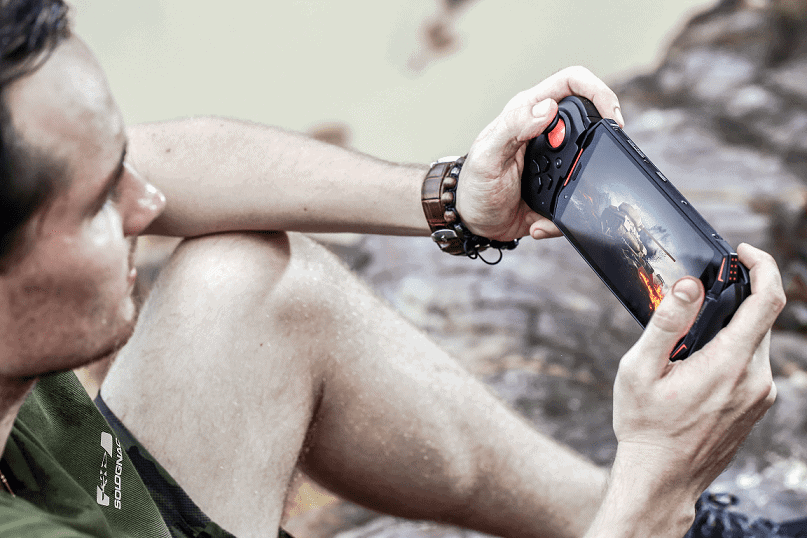 Cooling Boost: One-key Game Mode
As a professional gaming phone, the machine cooling issue shouldn't be ignored. While happy to find that
DOOGEE
had considered this and come up with cooling boost solution. To make games run swiftly in S70, DOOGEE adopts both the software and hardware cooling.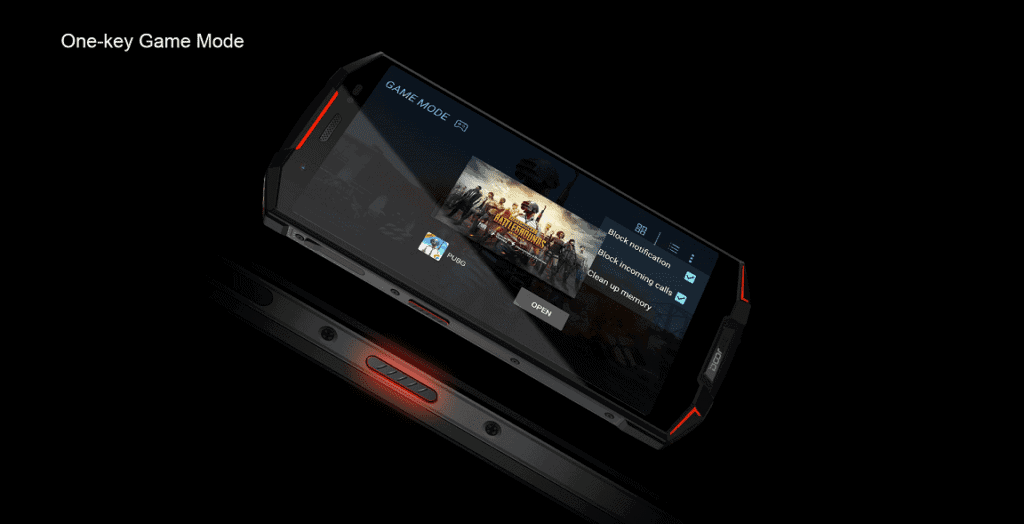 A red game mode button is well engineered on the phone edge for constant game enjoyment. It includes a significant effect to enter game mode with just a gentle pressing.
When you press the button, the DOOGEE S70 will clear all the spare applications, prohibit notifications and reject calls promptly, trying to reduce game interruption and help users play games wholeheartedly.
Moreover, a rear metal sheet cooling module on the rear camera site is also especially introduced to the S70 for cooling the device together when playing games.
This combination of software and hardware improves the whole cooling efficiency to 15 times than normal standby situation, boosts 70% running duration under maximum CPU frequency, and decreases the core temperature by 7℃. With the heat solution, the DOOGEE S70 provides smoother gaming experience and rapider task response.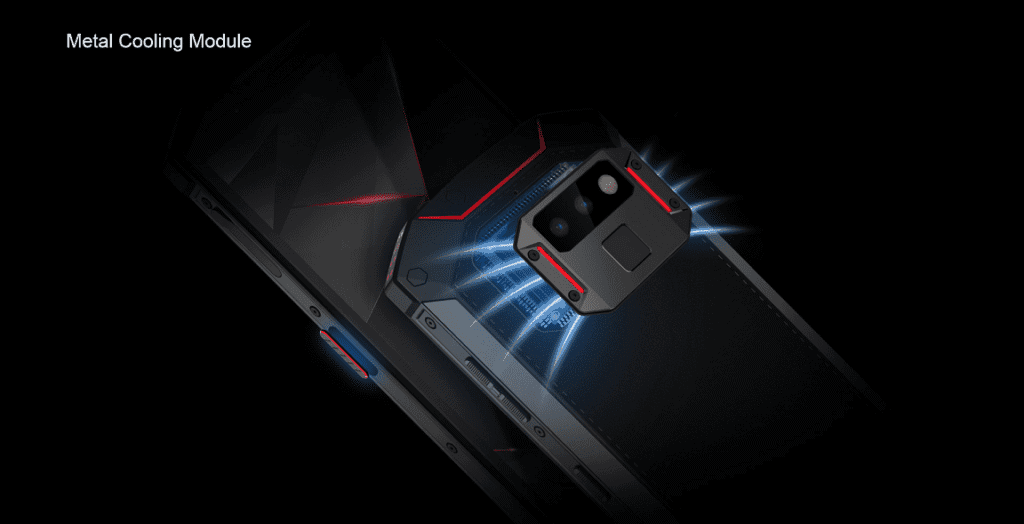 From the above analysis, DOOGEE S70 can be regarded as a very professional gaming phone. It may be a favorite model of the utdoor adventurers and gamers. What's your opinion? Any details requirement can refer to the official website:
www.doogee.cc
.
Source:naijatechguide