Chrome
on desktop will soon provide users with an easy way to export their saved passwords. An option will be available in future stable build of the browser wherein you will find the option 'Export passwords' under 'Saved passwords' in Settings.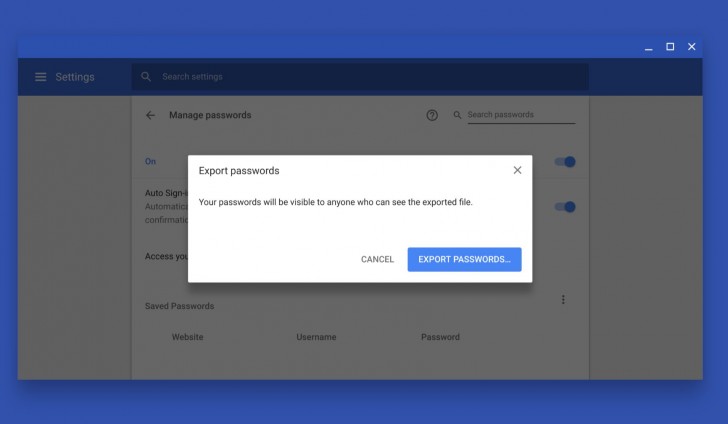 Exporting passwords could come in handy if you plan to move to another browser, another platform or a password manager. While most applications support importing passwords from Chrome, it's still nice to have the option to export them easily.
As mentioned before, the option will hit stable channel at a later date but can be found in the latest dev channel update.
Gsmarena.