Verykool might not be a popular brand in this side of the World but it is no stranger to the low budget smartphone category especially in the United States. Out of the list numerous low budget smartphone by this smartphone maker, is the recently released Verykool SL5029 Bolt Pri. Although, these
smartphones
 are not made to be fancy or with a lot of features. However, the question is, is it worth the price tag?
Verykool SL5029 Bolt Pro Key Specs and Price


5.0-inch, TFT LCD capacitive touchscreen, 854 X 480 pixels (196 ppi)


Quad-core MediaTek MT6737 CPU with 1GB RAM


8GB built-in storage, up to 64GB with a memory card


8MP rear camera and 5MP front camera


4G LTE


Fingerprint sensor (rear)


2, 000mAh non removable Li-ion battery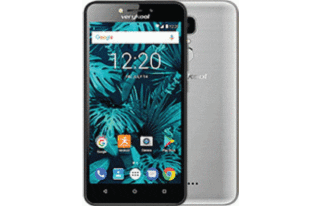 Design and Display
It is imperative to know that a good design is usually not one of the key points of a budget smartphone. The Verykool SL5029 Bolt Pro is not any much of an attractive device, though this does not mean it is a bad looking one either. As expected it is made of plastic and features offscreen capacitive touch buttons with the camera flash and fingerprint sensor are all on the back panel.
The smartphone features a rather low end display even in the low budget section. It would have been much better to have an HD display, however, an FWVGA display is also a common occurrence in this category. On the Verykool SL5029 Bolt Pro, there is a 5.0-inch 854 X 480 pixels display with a pixel density of 196 ppi.
Battery and Camera
Many of Verykool's budget smartphones comes with only about 2, 000mAh battery capacity. Same is actually featured on the Verykool SL5029 Bolt Pro smartphone. On normal usage, you should be able to squeeze a day of use from the smartphone.
On the snapping front, the smartphone is equipped with quite an impressive camera. For a budget smartphone an 8MP rear camera and a 5MP front camera with flash on both sides is a  really nice addition.
Hardware and Software
Inside, you've got a low tier chipset from MediaTek taking care of things. To be specific, there is a 64-bit Quad-core MediaTek MT6737 processor alongside a Mali-T720 MP2 GPU in charge of graphics.
Still on the hardware, you also have a 1GB RAM on the smartphone with about 8GB of built-in storage expandable up to 64GB with a memory card. You are also greeted with an Android 7.0 Nougat from the box.
Pricing and Availability
The Verykool SL5029 Bolt Pro is available for sale and costs about 38, 000 naira and 43, 000 naira depending on your location and the deal.