Whether you are a stay at home mum, working-class mom, bachelor or in any other class of life, doing laundry should be the least of your worries. We know how scary it might be, watching your dirty clothes pile up and not seeing a free time to fix them in sight. Instead of enriching the pockets of laundry businesses and dry cleaners every time, you can get the best value for your money by going for a suitable washing machine.
It saves you the stress of having to wash, the money you would have otherwise spent for the service and gives you the convenience of being able to do your laundry anytime. If you are thus in the market for a great option, here are the top washing machines to buy to care for your every need
1 Hisense Top Load Washing Machine 8KG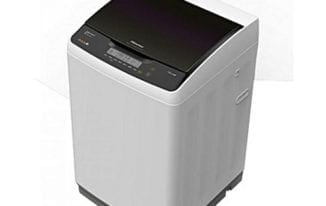 HiSense is no stranger to the home appliances market. With the addition of their Top Load Washing Machine 8KG to the growing list of interesting appliances, they were able to bring the market an important unit with a twist.
The first standout thing about this machine is that it would take as much as 8Kg of load. That makes it suitable for a larger household or someone who would like to use theirs for business purposes.
Likewise, the top loading unit makes it possible to wash whites and delicates separately, uses spin operation to ensure uniform distribution of the laundry and comes with a high water optimisation build. Speaking of water optimisation, you get as much as 8 water level selections with this unit.
Coupled with the solid build associated with HiSense's products, the choice justifies making this list.
2 LG Washing Machine WM 1860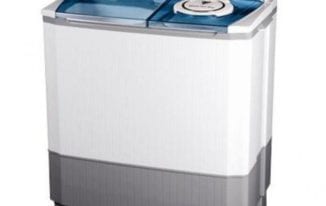 It would be very rude to make up a list of top washing machines to buy and leave out picks such as the LG Washing Machine WM 1860. Operated by a system of chrome knobs, the washing machine makes provision for those that would like to soak their wears first before washing.
After washing, the machine will still provide users with the Wind Jet dry option to get as much moisture s possible out of the material. This will especially come in handy on low sunlight days
The cover of the unit is see-through, helping you keep track of what goes on while it is in operation. Shipping with an overflow filter and water selector controls too, there is rarely anything else one can ask for on the unit.
3 Polystar Washing Machine 6.5Kg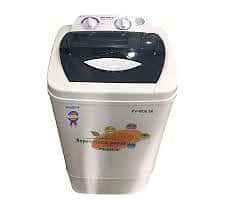 The Polystar Washing Machine 6.5Kg promises to hold a capacity of 6.5kg at any one time. The top loader machine is made with a plastic exterior which does not do anything to affect its durability or strength.
Inside the unit, there is an allowance for a 220v power source and frequency of 50Hz. Likewise, the unit packs impressive features such as a low power consumption, waterproof technology and a magic filter screen to boot.
4 Beko 6Kg Washing Machine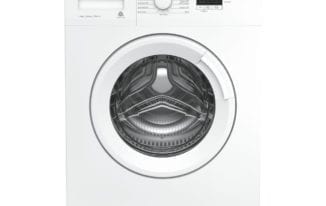 It takes only one look to agree that that Beko 6kg washing machine is nothing short of a powerhouse. The unit features an automatic water control inlet that regulates the inflow of water according to the type of fabric being washed. With a compact design that makes it fit into nearly any kind of housing space, the washing machine will hold 6kg of water and fabric at the same time without yielding.
An added advantage to this unit is the option it gives to select what kind of fabric you are washing. From the pre-set options are cotton, sport wears, shirts, hand-wash materials, delicates and wool, to mention but a few. It also comes with other programs for functions like Rinse.
To cap it all off, the design incorporates an electronic display, child lock and overflow safety mechanism.
5 Haier Thermocool Semi-Automatic Washing Machine TLSA06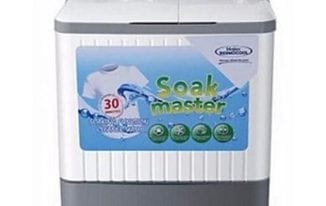 Made of plastic too, the very durable Haier Thermocool Semi-Automatic Washing Machine TLSA06 is built to withstand rust from constant contact with moisture. The unit also gives the user an option to pre-soak their clothes for up to 30 minutes before washing kicks into full swing. On top of that, the white washer features a child lock mechanism that keeps the buttons locked, preventing kids from disrupting whatever laundry plan you have set in place.
The special feature we noticed on this unit is the magic lint collection. As the name implies, it gets all the lint from your laundry and puts them all in one place. That aids easy cleaning and maintenance of the machine, supporting the longevity of the unit's life.
We hope you agree that we could not have been more right about these being the top washing machines to buy. If you've got one of these already, let us know how you feel about it. Got a great one that didn't make the list? Let us know why you think yours is so special.