So, you are a student who is looking to get the best
laptop
they could for their money, right? Because, why else would you be here? Oh! Maybe you'd like to buy one for a student.
Whatever your reasons are, you would have found out, the 'shopping' way, that there are a lot of laptops out there. However, many of them do not qualify as the best laptops for students. If you have not read our list on how to make a choice on what laptop to get, you should look at this article.
Now that we have gotten that out of the way, let's look at some of the best laptops for students, and for different purposes that the students might need it for.
1 Lenovo G50-80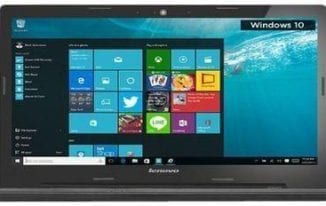 Best
For: Programming, Graphics Design, Typing Reports
The Lenovo G50-80 is one of the most powerful solutions made by the brand for the midrange market. Packing 4GB of RAM, that is punctuated by the extra 4GB of Intel Graphics card that is under the hood. Even though the laptop runs on an Intel Core i3 chipset, having four cores means it can render your games as beautifully as some Core i5-powered units. All those amazing specs, and we have not even mentioned the 1TB of hard disk space.
Out of the box, the user is promised an impressive battery life (more than 4 hours, but under 6 hours). The keyboard, being a wide one, is very suitable for typing. If you are a touchscreen enthusiast, note that there is a variant of this laptop that comes with such a feature.
2 Samsung Series 3 300E5A-AE1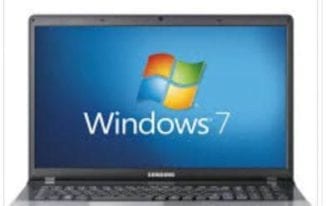 Best For
: Typing projects and other materials, studying, surfing the web
Samsung has been known to dabble in the laptop market too. With the Series 3 300E5A-AE1, they aim to serve the entry-level market more than any other. The laptop, sporting a modest 2GB of RAM, works with an internal storage space of 320GB. It is surprising that one would get a full HD screen in the price range of this laptop, and even more amazing that an Intel HD 3000 card is somewhere in there.
The low sides of this unit could be found in the use of an Intel Celeron chipset as opposed to the Core generation. A webcam (rated at 1.3MP) makes up for that though. If that is not enough compensation, then the six-cell battery will take care of the rest
3 Apple MacBook Air MQD42LL/A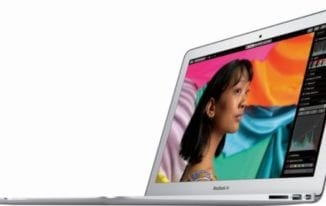 Best
For: Graphics designers, core gamers, programmers, web developers
Apple is known for the class that comes with its products, and that is not lost on the Apple MacBook Air MQD42LL/A. The 13.3 inches of screen could easily put off someone who likes size, but on seeing the HD quality of that screen, your mind is sure to change. Such clear rendering is made possible with the inclusion of an Intel HD Graphics 6000 card. Carrying a total of 8GB RAM, you would have to work the laptop to death before it lags.
Be prepared to have somewhere else to keep the bulk of your files though. That is because the 128GB internal storage space cannot be expanded by use of external storage media. As an alternative, you could go for options with larger memory capacities.
Another highlight of this unit is the Intel Core i5 under the hood. To cap it all off, you would be getting a unit that can easily reach a base clock speed of 1.8GHz, and a max boost speed of 2.7GHz
4 HP 255-G6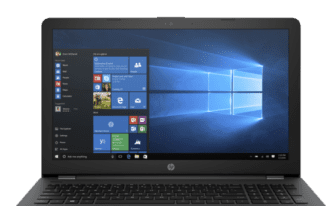 Best
For: Graphics designers, typing project reports, surfing the web and studying, web developers
When it comes to serving the midrange market with something quality, HP is a name that should not escape the lips. With the 255-G6, the company further establishes its stand as one of the foremost in the business.
The first point of call would be the 15.6 inch of screen. The lovers of big screen will love that, but what they will love even more is the 4GB of RAM paired with an internal stage space of 500GB. the story does not end there since the laptop still provides users with an AMD Quad Core processor which would reach a clock speed of 1.8GHz.
Considering the power of AMD for gaming, it is sure that this laptop would not skip when rendering most graphics and vectors.
Overall, the laptop is preloaded with the latest Windows 10 software out of the box, so you can expect to get treated to exclusive software updates
5 Lenovo ThinkPad E470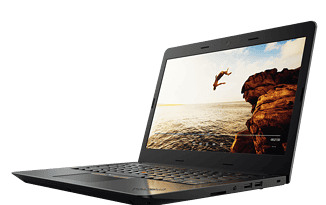 Best
For: Graphics designers, core gamers, web developers, programmers
This Lenovo ThinkPad E470 unit does not come cheap. For the specs, though, it is an inexpensive option to consider. We say that because not a lot of laptops in this price range would offer you a configuration of 4GB RAM with an internal storage space of 500GB, pack a 7
th
generation Core i5 chipset with that and still bundle an Intel HD Graphics 620 card.
We have not even gotten started on the ideal size of the 14-inch screen, the Windows 10 that ships with the unit and a collection of other interesting features – noise-cancelling, configurable trackpad, HD-webcam and spill-resistant, full-width keyboard.
Quite frankly, what more are you looking for in a laptop?