The Samsung Galaxy A8 (2018)
just launched
in mainland Europe
and is now available in the UK as well... sort of. The phone (A530F) is available on Clove UK, but those are imported European units – meaning they come with an EU plug charger.
At a price of £480, you may as well do the importing yourself – the price is €500, which works out to £440 and change. A number of German, Dutch and other sites have the Galaxy A8 (2018) in stock, you just need to find one willing to ship it across the channel.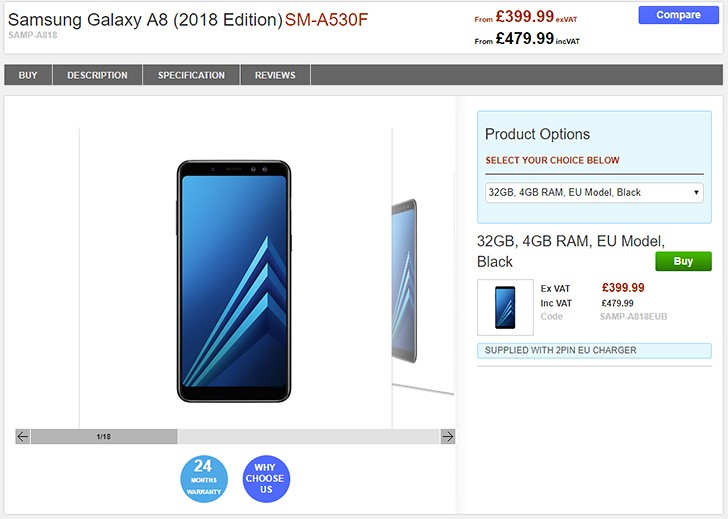 If you don't want bother, you can
buy from Clove
now or wait until they get proper UK stock later this year (no word on when exactly that might happen).
GSMArena