Certifications are painting a familiar picture of the
Samsung Galaxy S9
and
Galaxy S9+
, at least as far as the power supply is concerned. The Brazilian agency revealed that there will be
no increase
in capacity and now China's 3C has detailed the fast charging support.
Which will be the same as on the current models – this means up to 15W of power (9V @ 1.67A). The SM-G960x models are the S9, the SM-G965x is the S9+, where the "x" designates the country (e.g. 0 is China, 8 is Taiwan).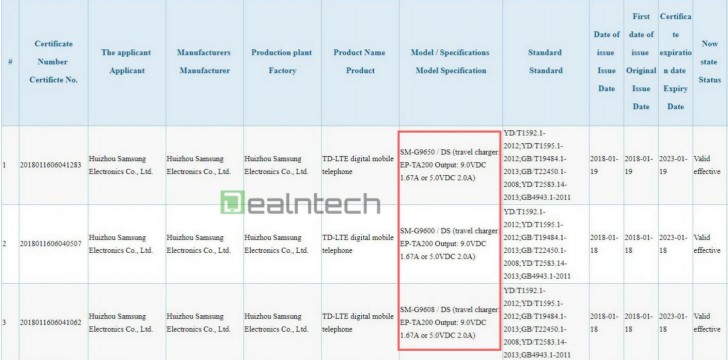 Anyway, this kind of 15W Adaptive Fast Charge dates back to at least the Galaxy S6 so there hasn't been much progress made in that department. Wireless charging did improve in the meanwhile.GSMArena.