After the
H83XX series
, two news Sony smartphone series have been revealed through their user-agent profiles - H81XX and H82XX. The first one is clearly a premium/high-end device with at least two versions (H8116 and H8166), featuring 2160 x 3840 pixel display and Android Oreo OS.
This would make the Sony H81XX the successor of the XZ Premium and the third phone by the Japanese company with a 4K screen. It will likely be the first to bring the high resolution to a phone with minimal bezels, as Sony already confirmed it will be going in that direction in 2018.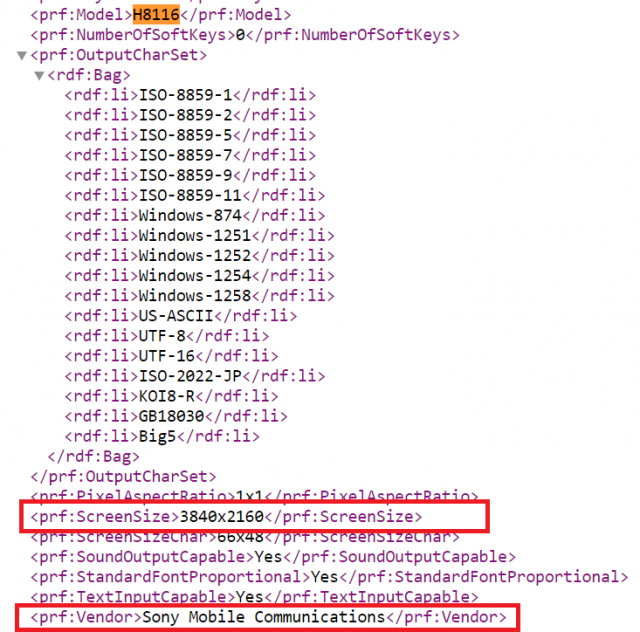 Another phone to pop up is the H82XX series, consisting of the following models: H8216, H8266, H8276, H8296. Key features revealed by their UAProfs are 1080p display and Android Oreo. That might be the successor of the XZ1, which would also explain the higher number of versions - being a more global device the non-Premium Sony flagship typically needs that. GSMArena.