Samsung's flipphone-to-be, W2018, is getting closer to a debut, as evidenced by its FCC application.
The application shares details relating to the phone's communications abilities, such as NFC, LTE, Bluetooth 4.2 Low Energy and Wi-Fi. The FCC application also reveals ANT+ support and the model number - R38J906NX2E.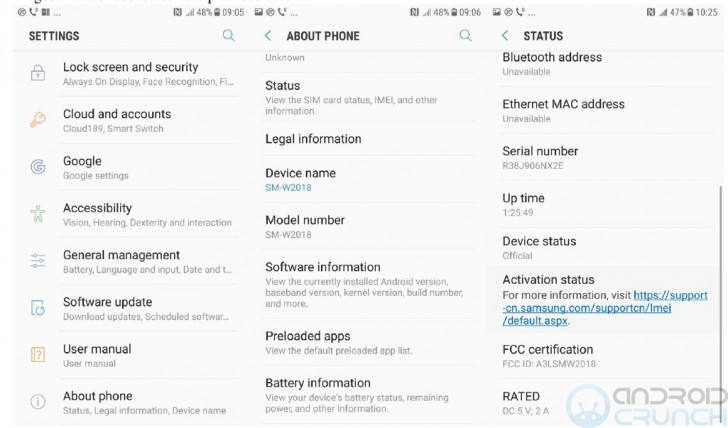 The Samsung W2018 will have two 4.2-inch 1080p Super AMOLED screens, a 12MP camera on one side and a 5MP on the other. It will be powered by a Snapdragon 835 and a 2,300mAh battery.
Rumor has it that it will be announced on
December 1 in China
and will later go on sale there for the equivalent of $2,000.