Samsung launched the
Galaxy S8
with a fingerprint scanner on the back in an unusual setup. The sensor was next to the camera which led to inconvenient device unlock and camera smudges.
Although an under-screen scanner
has been in the works
since October 2016, it's still not ready for prime time and the Galaxy S9 will use a conventional one, placed below the camera lens. This was revealed by some screenshots from the Samsung Health app.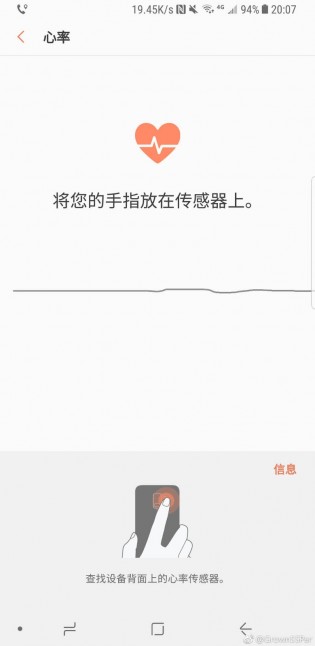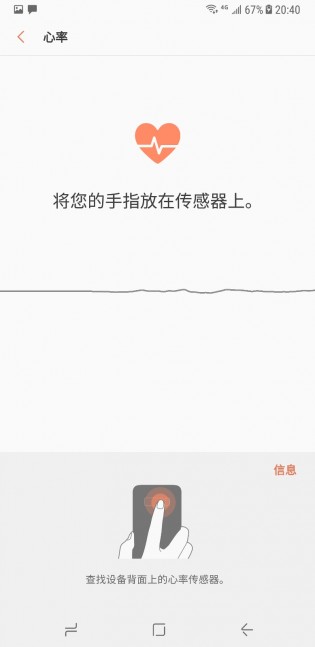 The screenshots, that show the process of measuring the heart rate, shows that the camera will still have the sensor and the flash on the right side and only the fingerprint reader is changing its place. The new location should be far easier to reach and it should address a common issue with the current setup - reaching for the fingerprint sensor often left us with smudges all over the camera lens.
The Galaxy S9 is
"unlikely" to arrive at CES 2018
in Las Vegas, so we are still waiting for a launch date from the Korean manufacturer.