Not to be outdone by Samsung and its unveiling of the
Notebook 9 (2018)
earlier today, LG has decided to do what it does best: pre-announce a product. This time around it's a new generation of Gram laptops, that will be fully unveiled at CES in Las Vegas in early January.
The Gram series debuted in 2014, and the 2018 iteration features a 72Wh battery that delivers 19 to 22.5 hours of use depending on the screen size you pick (assessment based on 2014 MobileMark criteria).
You will be able to buy a Gram next year with a choice of 13.3", 14", and 15.6" display. In that order, they will weigh 965g, 995g, and 1.095kg, respectively. Compact design and slim bezels mean the 14" Gram has the size of a conventional 13" laptop.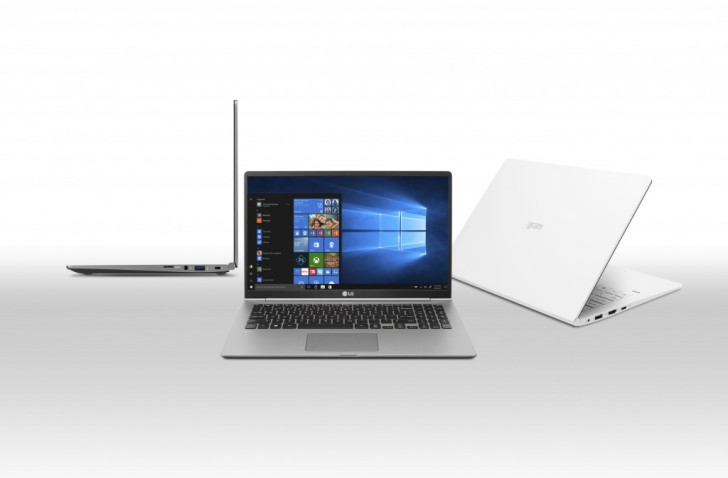 The devices will be powered by 8th generation Intel Core i5 and i7 processors, paired with SSD storage and even a second SSD drive slot if you want to add more. The boot time should be under 10 seconds.
The new Grams are made out of a Nano Carbon Magnesium full metal alloy, and comply with the MIL-STD-810G standard for resistance to impact, pressure, and temperature. Optionally, you can get a touchscreen, fingerprint reader, and Thunderbolt 3 port.
The latest Gram laptops will become available in the US next month, with other markets to follow at some later point.