The Amazon Echo Plus is an update to the original Amazon Echo that was launched back in 2014. Well, technically that device was replaced by a second generation Amazon Echo and the original model was updated with a built-in hub and other functionality, along with a new name and a $150 price tag.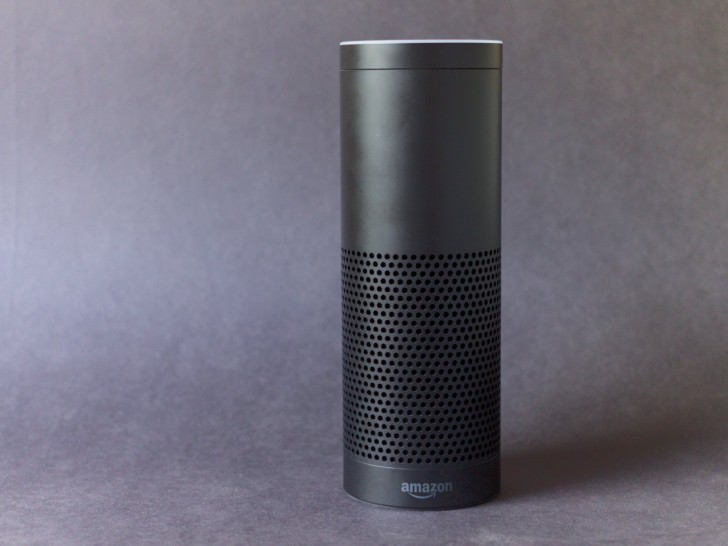 Physically, the Echo Plus looks identical to the original model. It's a tall cylinder with a speaker grille covering its lower half. On top are the mute and Alexa buttons, along with a ring of far field microphones and LED. These are surrounded by another ring of rotating physical volume control. On the back is the socket for the supplied 21W power adapter with a coaxial connector and a 3.5mm jack for external speakers.
For an object designed to sit around your living room, the Echo Plus isn't unattractive but it's far from discreet. It's not something that just blends with its surroundings easily like the smaller models. The build quality is somewhat flimsy with plastics that flex when gripped but it's hardly going to be handled a lot.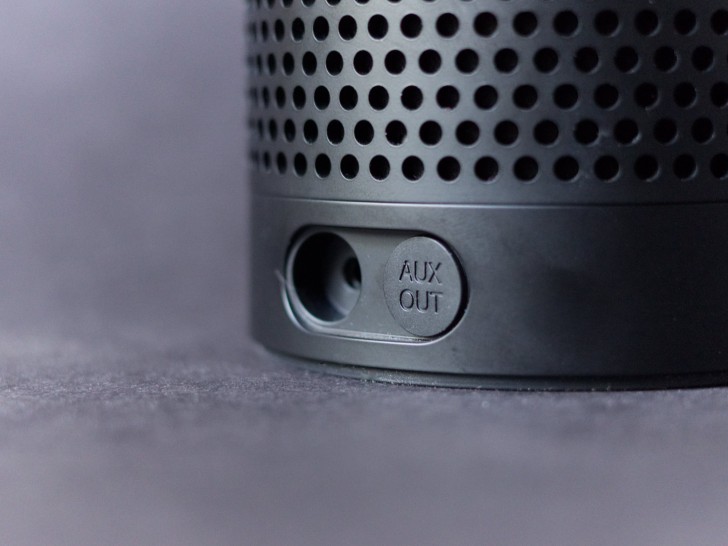 The big draw of the Echo Plus over the cheaper variants is the built-in ZigBee hub. This allows it to communicate with home automation devices that use the ZigBee protocol without having to buy a dedicated hub for each. For example, if you buy a Philips Hue bulb for your house, you also need to buy the Philips Hub to setup and control it through your smartphone. With the Echo Plus, you can just get the bulb and ask Alexa to find and set up the bulb for you. After that, you can just give Alexa commands to turn the bulb or on off, adjust the intensity and the colors.
This is pretty cool but the functionality is limited when compared to a dedicated hub. In the Philips Hue situation, you don't have the full range of colors that you do when you get the Philips Hub and app. Moreover, the range of devices that work with Echo Plus is also limited. On top of that, it has no support for the Z-Wave protocol, so if you have or plan to get products supporting that then you will still need to get a dedicated hub.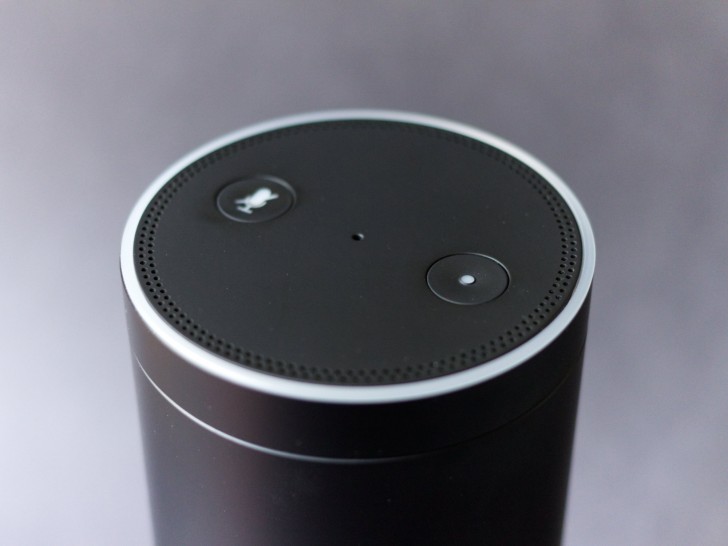 That aside, it functions as any other Echo device. You can call out Alexa from across the room and sometimes from the next room and it will respond to you. You can call out Alexa while the device itself is blaring music and somehow it can still hear you without you having to shout over the music. Alexa itself is hugely accomplished and can do many things now.
As a speaker, the Echo Plus is decent. While not good enough to replace any home audio system, the sound is sufficiently deep and pleasant for a small room and the convenience of just telling it to play something cannot be overstated. It's like a Bluetooth speaker that you can talk to. Of course, you can always connect it to a pair of high quality speakers for better sound. I liked that you can even make Alexa read books from your Kindle library. Unfortunately, there is no easy way to play podcasts yet without enabling a skill like AnyPod.
Skills are basically apps for Alexa. They enable it to do things. For example, to book a cab on Uber, you need to first enable the Uber skill, if it isn't already. Same goes for other services that you might want to use. There are thousands of skills available right now and you can even create your own.
India-specific experience
India recently joined the handful of countries around the world that support Alexa. Talking with Amazon India led me to believe that the company has spent a lot of time and effort optimizing the experience for Indian audiences. Everything from tuning it to understand the vast variances in Indian accents to the accent of Alexa herself has been worked upon. The company is still not finished working on it, which is why when it launched the Echo devices in India last month, they were and are still only available through invites.
Using the Echo Plus in India, for most parts, was no different from other markets. Amazon has done a good bit of integration with Indian services, organizations, and brands for things like booking cabs, ordering food, reading news, playing songs and turning on your light bulbs. The company also introduced Amazon Prime Music in India, which for now, is only accessible through the Echo devices.
This for me was the biggest stumbling block. While other aspects of Alexa did work respectably, especially for a product still in development, Amazon Prime Music experience was just plain bad. The library is abysmally limited and it often has to fall back to using Saavn as an alternative music streaming source. Worse of all, very rarely does it do a mea culpa and just admit it doesn't have a song or fallback to Saavn. More often than not it will play something so absurdly irrelevant to your query you wonder if it ever heard you at all.
Hopefully, these issues get ironed out in future as both the Prime Music library and voice recognition improve.
---
At $149.99 (INR 10,499 with 1-year Prime subscription) is definitely more expensive than the other models in the series. If it's just Alexa you want, the cheapest Echo Dot can do almost everything the more expensive models can. If you also want to casually play some music, the mid-range Echo is your best bet.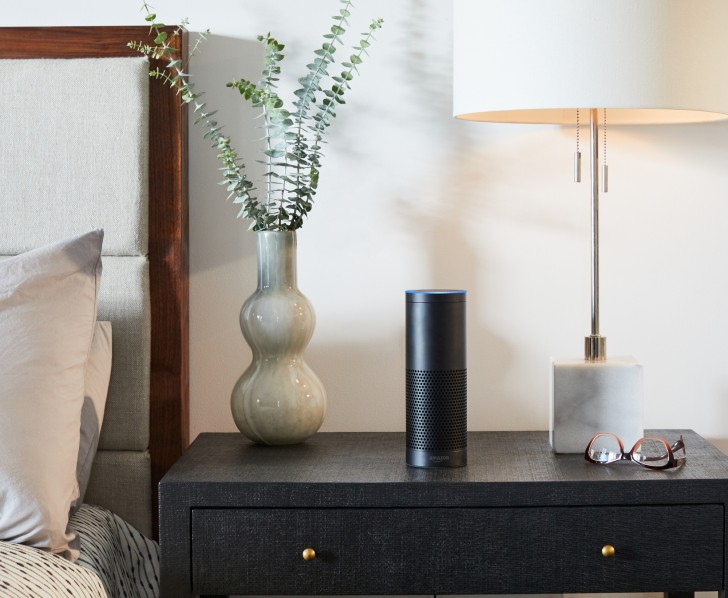 Beyond that, the Echo Plus only really brings the advantage of a built-in hub and that can be hard to justify. If it's mostly just light bulbs and door locks you want to operate, this could help you save a pretty penny on dedicated hubs but if you are someone who wants to go all in on the home automation life then the built-in hub on the Echo Plus just won't cut it for you. So then why even bother?
For a lot of people, this is a whole new class of products that they don't know whether or not they will end up using. For them, I would suggest dipping their toes with the Echo Dot for now. You can always add more Echo devices later and they work very well with each other. Even if it's for something simple like setting alarms or asking basic queries, it's a lot better than using your phone, either by touchscreen or by voice. The voice pickup on your phone is no match for the far-field microphones on the Echo and simply voicing off queries or tasks becomes second nature after a while. Once you get more comfortable, you can do more complex things like ordering food or something off Amazon.
So if you must, try the Echo Dot first and then see how it goes from there.